At Sant Lluis restaurant we have been part of the gastronomic offer of Platja d'Aro for almost 30 years.

Discover a traditional and innovative Mediterranean cuisine, based on seasonal and local products, which has kept alive the essence of a family restaurant.
OUR CUISINE
Tradition and modernity
Sant Lluís is a place to enjoy the most traditional dishes with an innovative touch, fruit of the second generation of the family.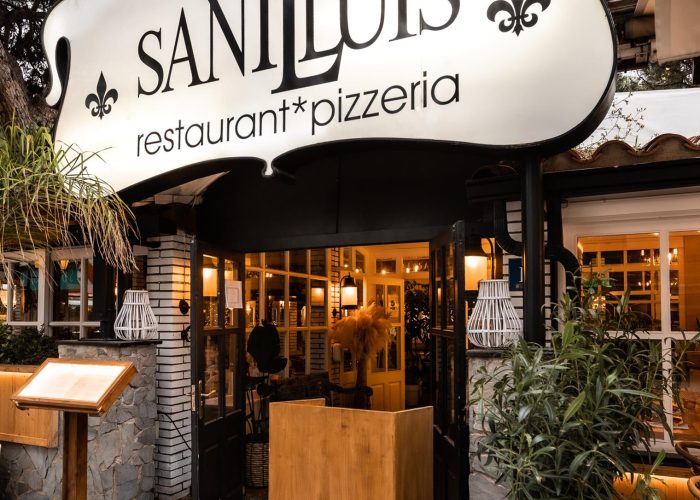 Since 1995
Our history
Sant Lluís is a family restaurant that has passed from generation to generation serving homemade cuisine.
Our spaces
Discover our 3 spaces
Get to know our rooms and all the corners where you can enjoy our cuisine. We also have a magnificent terrace!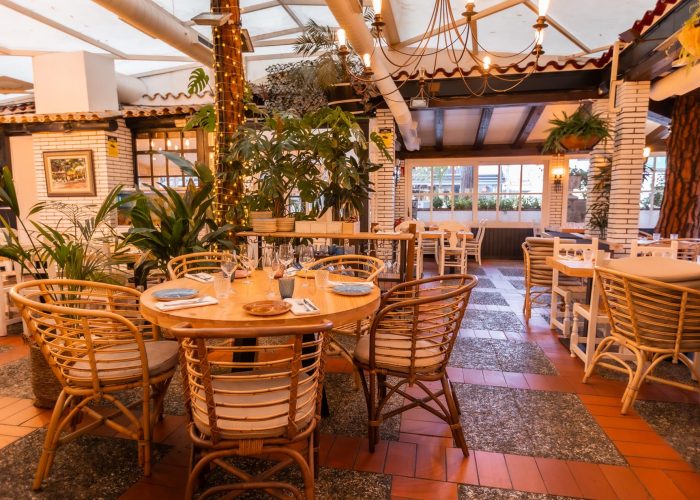 No minimum purchase
Take-away food
Now, so that you can also enjoy our cuisine at home, we offer take away food with pick up at the restaurant.
Call us and reserve what you want from our menu (also rice dishes), with no minimum purchase.
972 82 59 88
Reservations
972 82 59 88
Reservations for weekends are recommended
Schedule
Monday (From 12:45 to 16:00 and from 19:00 to 24:00)
Tuesday (closed)
Wednesday (closed)
Thursday (From 12:45 to 16:00 and from 19:00 to 24:00)
Friday (From 12:45 to 16:00 and from 19:00 to 24:00)
Saturday (From 12:45 to 16:00 and from 19:00 to 24:00)
Sunday (From 12:45 to 16:00 and from 19:00 to 24:00)
November (closed for vacations)